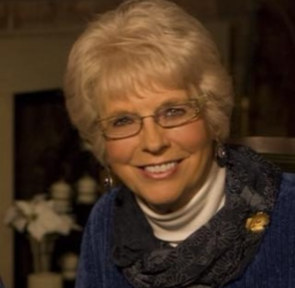 Linda P. Krause Shallberg

2/17/1942 – 8/13/2022
Linda (Peterson) Krause Shallberg was a long time summer resident of Long Lake. Her parents bought their cabin (Peterson's Paradise) on Chippewa Loop in 1958 (or 59.) The family came nearly every summer to enjoy the lake. After college Linda taught at Adams School with Omaha Public Schools from 1964 to 1969. She was a principal at Omaha's Washington Elementary School for 28 years before retiring in June of 1997.
After retiring she would spend as much time as possible on Long Lake. Linda and Dale were great supporters of the Long Lake Area Association and especially loved participating in the 4th of July Flotilla. They rarely missed an annual meeting. She and her husband Dale (who died in March) enjoyed taking their pontoon out to see the eagles nests and enjoy lunch while out on the lake. Linda was a talented artist; she enjoyed painting out on her dock, working in her yard, and driving the "Tiger" (golf cart) around to visit neighbors. Another favorite activity was picking blueberries on the back trails and then making delicious desserts to share with family and friends.

Preceded in death by husbands Buz Krause, Dale Shallberg, and sister Marilee Fink. Survived by sister Wanda (Terry) Ward, stepchildren Steve (Kim) Krause, Sandy (John) Roeder, grandchildren, great grandchildren, and many nieces and nephews.

Linda & Dale were regular participants in our 4th of July flotilla's. Photo 2014.








Always gracious hosts, Dale & Linda dining at their place here on Long Lake, 2015.

A tradition they truly enjoyed was the neighborhood campfire cookouts, especially on the Fourth of July. They never missed them when they were here. (2017)